((-Please ignore Error Message-))



Unity - Consciousness Shift in process*

The logo above is based on a BRAIN CORAL (original by Ernst Haeckel, first published more than a hundred years ago in 1899 ! )
You may use this symbol of an underwater-animal to meditate or reflect on your innermost values and desired contributions.
Find your personal and unique puzzle piece to be(come) a co-creator for the planet.
This will become clear(er) when you overview - and contemplate on - the quintessential events of your life. ..

Humanity is on the verge of its greatest evolution yet. The whole universe awaits y-our decisive steps to unity.


The holy books captured in one sentence: Love the others, as you love yourself .

- The 'Sacred Secret' in two words: Free-Willed Divine.

- In three sentences: Humanity is an experiment of the highest Divine to surpass Itself.

S/He created a being that had temporarily to forget its divine origin, but one distant day will remember,

and out of free will be-come DivOne again. This precedes the next step of EvolUnion called (by Sri Aurobindo) the Supramental.

- Human Evolution in a few paragraphs: A Secret Sacred Story (click below and enjoy in five languages now):
INTRO - Without knowing it, you may already be part of Planetwork

Recommended jumpstart: - WE ARE ALL ONE - > Consequences of Unity


(Dutch event:)

First crowd-sourcing event 'It's Happening' was on Easter Saturday 7th April 2012,
another one is this Easter Saturday 30 March 2013.
organised in the 12 sectors of Barbara Marx Hubbard's 'Wheel of Co-Creation' - see below.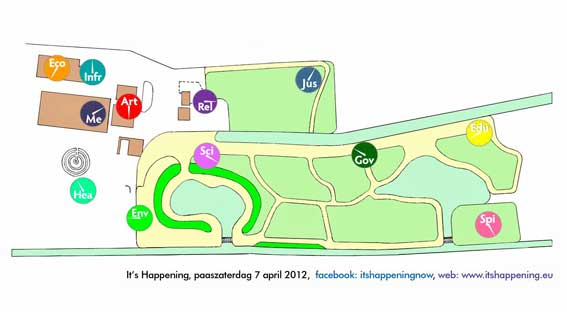 (PS: I designed the above map and co-developped the concept)
It's Happening is planned several times a year, also in combination with other events.
More info: www.itshappeningnow.nl
Facebook: itshappeningnow - Like us and support your favorite initiative/s


Project: Wheel of Co-Creation by Barbara Marx Hubbard, with 12 sectors.
Preliminary design made with open source software cMap and co-created with Barbara Bowen
(example here: sector Infrastructure. Meant to be holographic and interactive in its next stage).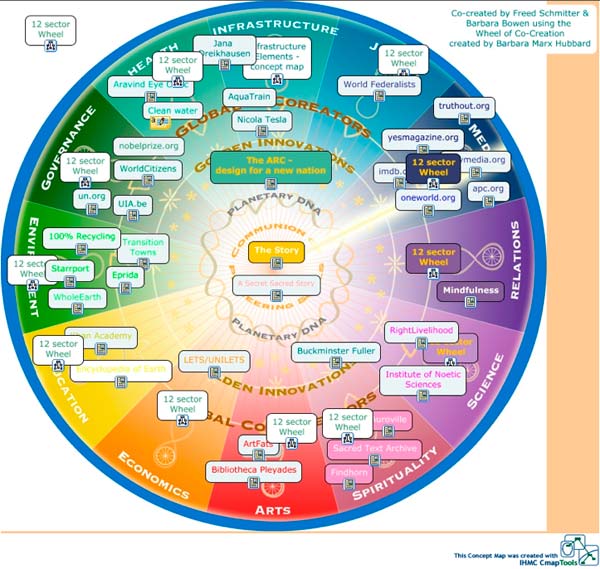 Join me in this Shift Network Program: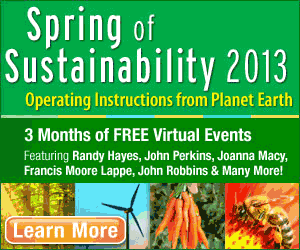 I did take part in last year's program, and got many new insights and connections.
I will again participate in this year's teleseminars and the live breakout-sessions.
beginning Wednesday April 3 / Thursday 4, twice or three times weekly until Wednesday June 5.
You'll get three of last year's best calls by signing up, I recommend especially Hazel Henderson.

We have arrived at this monumentous moment, when unity of All is re-mebered.

7 billion facets of the One were called to celebrate and co-create an Eternal Birthday towards the End of December '12.
Were you part of the buzz?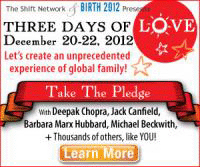 Some 18 months ago, I created a logo inspired by the Occupy movement: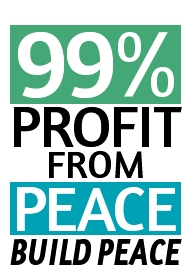 Build Peace - literally, in exactly one of our planet's hotspots:


.
The Arc, Palestine Infrastructure by Doug Suisman and Rand Corp. (2002/2012)
(proposed as 'Golden Innovation' in the above 'Wheel' template)

A first project that is built right now is the new city Rawabi for 40.000 residents, initiated
by the former Palestinian activist / entrepreneur Bashar al-Masri. Planned to be ready in 2013. Image by Bayti.
The Dutch television VPRO / TEGENLICHT presented a documentary (in Dutch) on Rawabi in October 2012.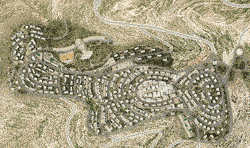 - And a personal report from twelve years ago: Jerusalem Light Summit 2001
included: official Olympic (Peace) Games Proposal for Middle-East 2012 (!?!)

Thinking / seeing unity is possible every day, in any circumstances, with any person. `
To explore how this process works, it is adapted occasionally to recent worldnews.
A New Life Symbol - NO NUKES

- combines No Nuclear Weapons AND No Nuclear Energy

STILL ACTUAL: Why many former Generals and Politicians now support Nuclear Disarmament -
(with difficult-to-find ORIGINAL Treaties texts like: ABM, NPT, START-II, CTBT, Abolition2000, etc.)


Visit our sister website http://recyclus.com with proposal for an environmentally-friendly (-ier) airport design by the American inventor Jim Starry, with links to a 12 page article in WorldWatch Magazine of July/Aug 2001 and USA Today article in Jan. 2004 / Dec 2006 on Starrport. Reports from Conferences on Aviation and Environment.
A major airport can save 1 billion liter fuel per year by smart design and advanced technologies.
Ecological and financial specifics for this Starrport, see: http://starrportcorp.com





DIRECT ACCESS TO SPECIAL FEATURES:

ATTUNITY - A Call for a Contest



July 06 - Secrets of the Millionaire Mind




Guidelines and insights for New Money Systems

6 Aug 04: I want the Earth plus 5 % (a story that explains the mess of the present money system)

1 Aug 03 - Islamic Gold Dinar available publicly! Was the real reason for the Mid-East war(s) the threat that the Petro-Euro could end the dominance of the Petro-Dollar? An even nicer surprise is in the making: The Islamic Gold Dinar. Read more at /planetwork.neweconomy.html




Special section with assorted Peace news, specifically Lennon-Ono
11 September 2002 - Love Initiation Day (a proposal)

still actual: 11 September 2001 - Will Humanity Pass the Test? / Is UNITY the Key?

Al Gore - Kyoto Climate Treaty: A CliMandate
July 06: ACTUALIZED for movie and book AN INCONVENIENT TRUTH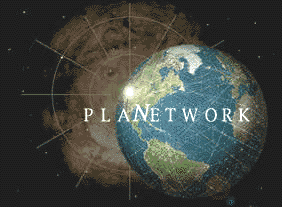 If you arrived here looking for the website of the Planetwork Conferences
July 10 / 11 - 1999 Planetwork Invitational Working Group
May 12 - 14 - 2000 'Information Technology and Global Survival'
June 6 - 8 - 03 PLANETWORK: NETWORKING A SUSTAINABLE FUTURE
June 5 / 6 - 04 The Planetwork Interactive
etc.
NEW - two workshops in 2013, see website
http://www.planetwork.net
with many reports and links. (Initiators: Elizabeth Thompson, Jim Fournier, etc.)
---
*Vision Statement:

This site is dedicated to find or share new transformative thoughts, projects and events to reveal long-due human unity. It attempts to signalize, analyze and comment on powerful potentials, possibilities and phenomenons.
- Planetwork.org is dedicated to empower a magically comprehensive and joyous daily reality for the 3rd Millennium that benefits the many instead of the few.
- The human body consists of billions of cells, all miraculously designed to work together.
Likewise, the 7 billion stewards of planet Earth are challenged to ever-more contribute, co-operate and co-create.
(For a note about copyright see
here
)
----------
Planetwork.org, P.O. Box 63123, NL-1005 LC Amsterdam, the Netherlands - e-mail
----------
Last update(s)

2013: March -25, January -12
2012: Nov -15, June -4, May -17, -4, Apr -21, -4, Mar -15, Feb -17, January -9,
2011: December -22, -16, - October -23, - August -4, - April -1
2010: May -6, April -12, -21
2009: September -15
2008: January -22
2007: December -14, May -25
2006: October -26, -05,
2005: May -21,
2004: Aug -6
2003: Sep -1, Aug -1, June -22, Apr -20, -3, Mar -15, -6, Feb -24, - 12, -6, Jan -16, -8,
2002: Dec -22,- 6, Nov -21, -10, Oct -26, -3, Sep -29, -26, -10, Aug -27, -21, -19, June -25, -3, May -26...21, -12, -2
(Website since 1997 - August 15)
----------
planetwork.org.sitemap / search site with PicoSearch